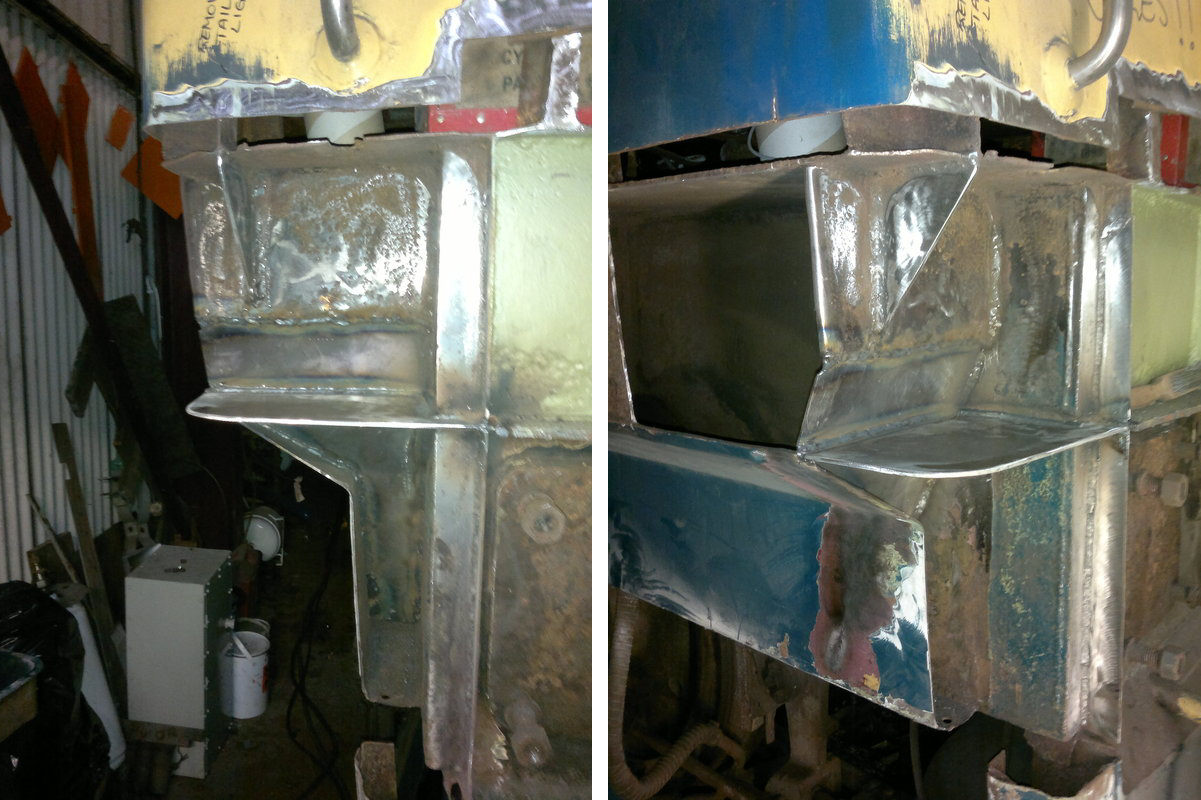 Into May 2014 now and round the corner to B-End Second Mans Side corner with newly installed slanty back gusset inserted and work already progressing with the replacement webbing and strengthening pieces, the crash pillar on this side has fared better than its opposite number! ...
... above, towards the end of May, the sandbox on the Second Mans Side has been relieved of both the side and bottom, again to reveal one of the large tubes which form the base for the the loco frames ..
.. and another view of the sandbox area looking towards the front of the loco, once again revealing the tube base which runs the whole length of the loco. May 2014 © M Tottle -
Click here
to read the associated reports.