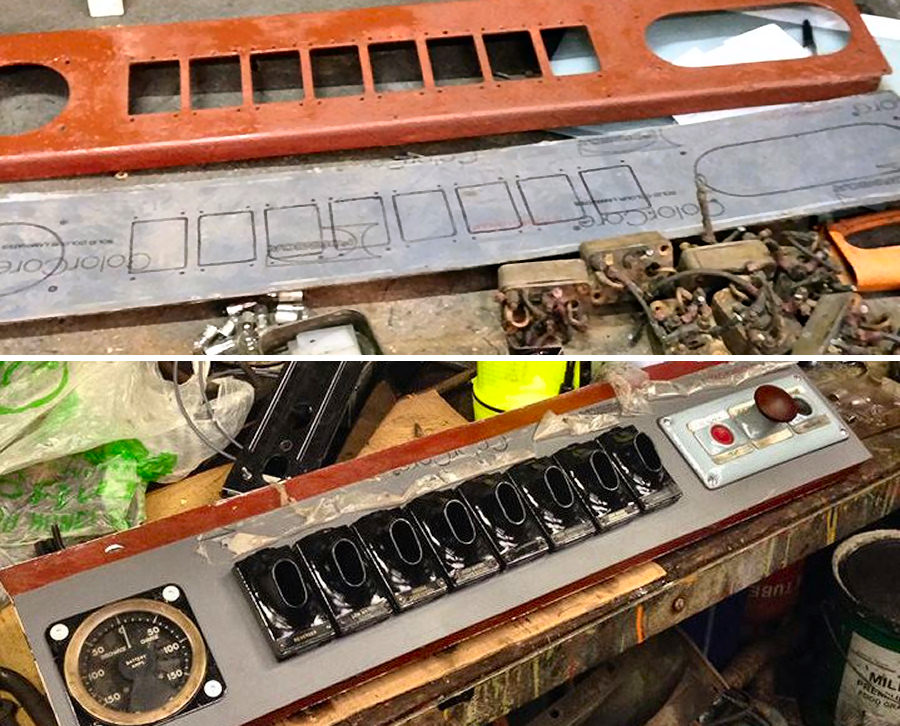 B-End cab fault light panel reconstructed and ready to go back in the loco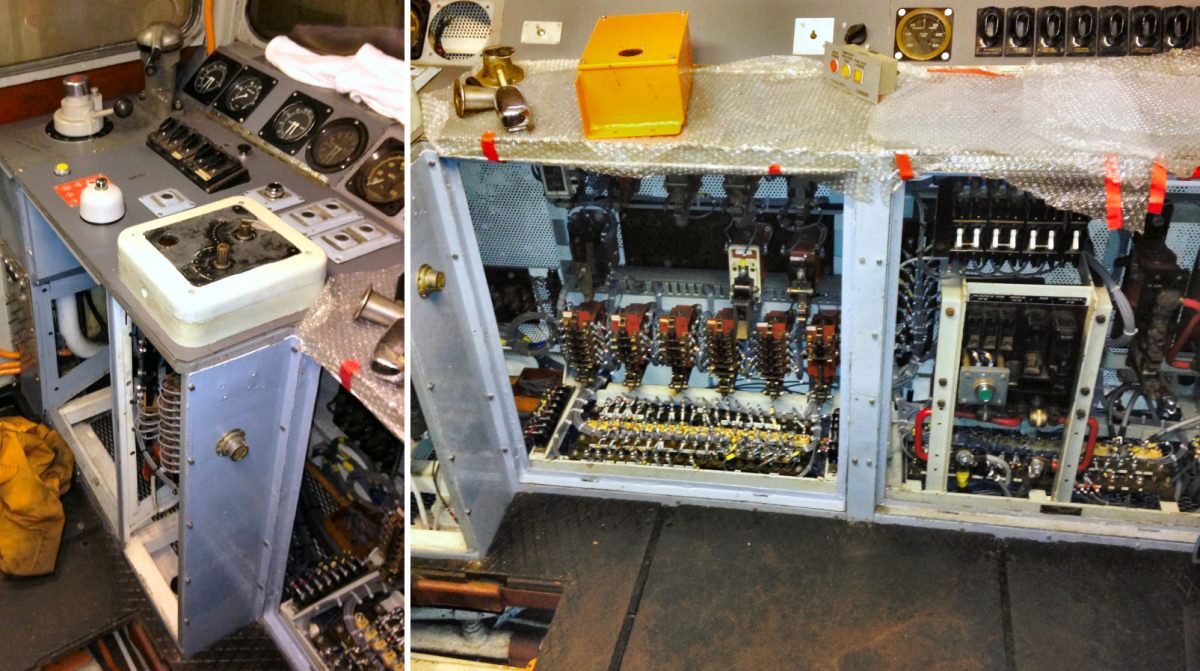 Left, the drivers position with associated items now back in position having had the new formica cut as required and Right, the Aerated Coolant label which was uncovered whilst refurbishing fault lamps ...
B-End Cab view, both cubicles are now back in place and the bulk of the electrical installation and mechanical work is done. A far cry from the earlier photos in this series! © May - November 2015,
Click here
for the full report including Aerated Coolant gen!