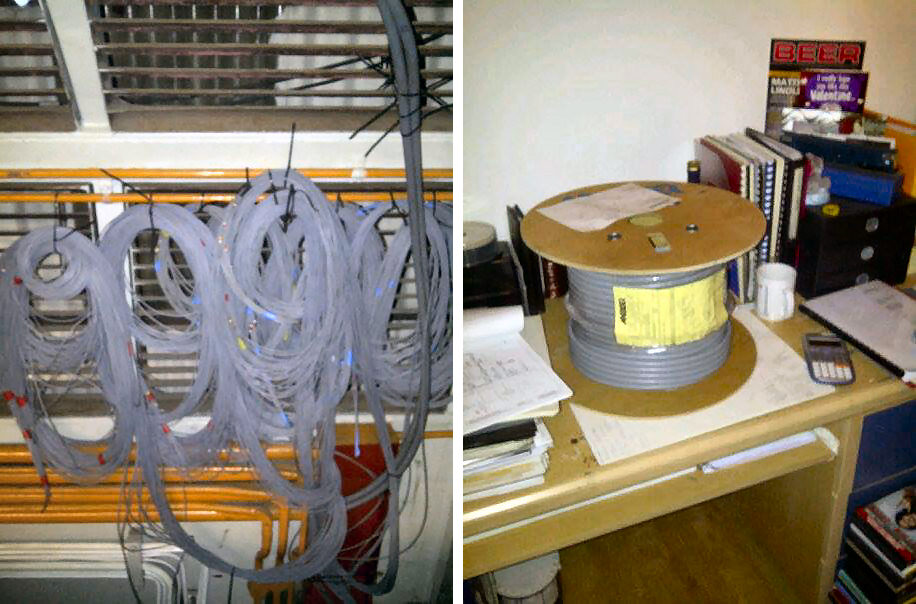 Cab to cab wiring looms stowed at A-End awaiting completion of the trunking as shown earlier along with general cab repairs (left) and another drum arrives, a great deal of the cabling has been paid for with
donations
to the D1041 project, thanks to all who have been so generous! ...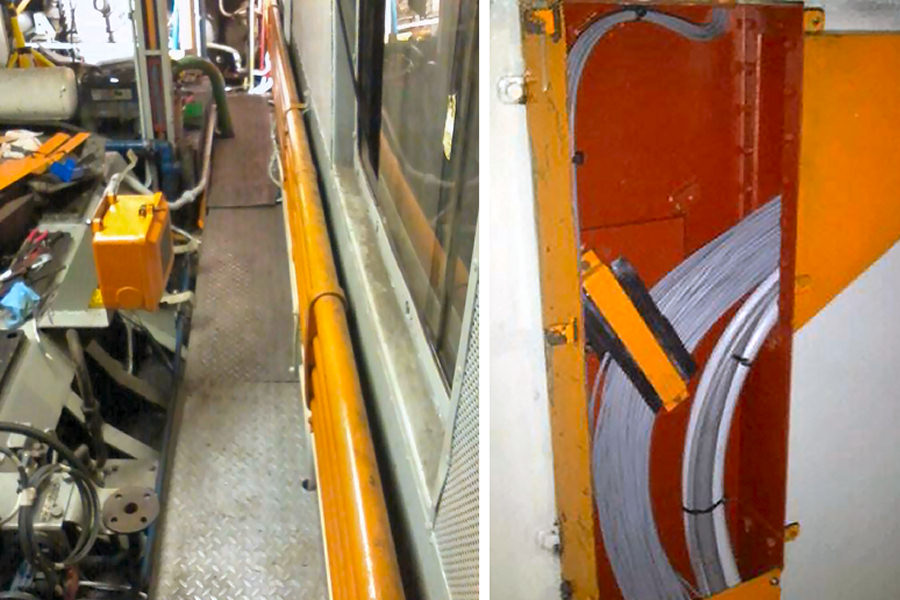 Wiring Progress along the A-End corridor means the floor plates are back down again making life much easier (left) and at the B-End (right), the Cab-to-Cab wiring can be seen rising from floor level to makes the journey along the loco ...
The main wiring junction box behind B-End headcode box now complete, some of the AVR wiring was found to have been quite over specified by BR, read the related report,
here
. All photos © M.Lindley February to April 2014.